Description
Be part of the biggest Silent Disco in the world! 
Bigger and better than ever - lose yourself to dance, immerse the senses and discover hands-in-the-air happiness when running wild across our outdoor Silent Disco which this year is expanding to 2 stages!
Guarantee your place for just £5 plus an additional, fully refundable deposit of £20 per set of headphones.
This is a 2 night event, Wednesday 10th August and Thursday 11th August. You only need to book 1 pair of headphones to go both nights.
Headphones MUST be booked in advance so get yours now!
How it works: 
Get locked in! Pre-order your headphones:
£5 ticket cost
£20 refundable deposit
We'll reserve your headphones for you, so they are ready for you to collect from 10am on Wednesday 10th August 2022 . Once you're finished with your headphones after the event drop them back to the deposit hut by 6pm on Friday 12th August 2022 and we'll refund you your £20 deposit within 7 working days.
The Biggest in the UK
Prepare yourself for something amazing
Explore a smorgasbord of sound waves across every genre; from rock hits to party classics, disco dancers to pop pleasures.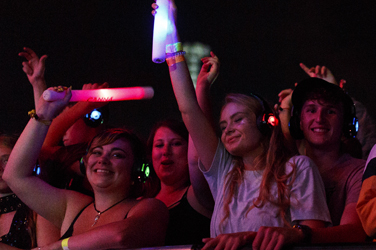 Silent Disco Times
Wednesday 10th August 2022 - 19:30 - 01:30
Thursday 11th August 2022 - 19:30 - 01:30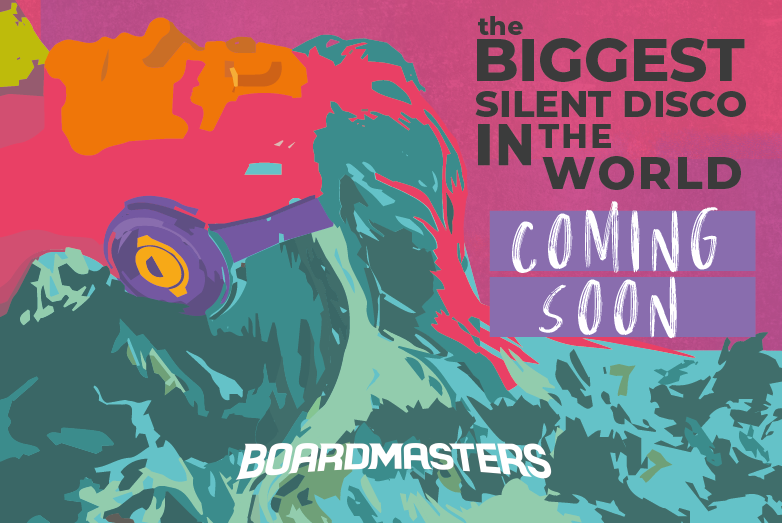 Line Up
Line up coming soon - Stay tuned for more info!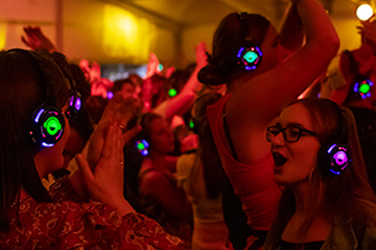 FAQ's
Check out previous Silent Discos at Boardmasters
Specifications
Festival

Boardmasters

location

Newquay

date

08.08.2022 - 09.08.2022

Start Time

19:30

Duration

6 hours

Type

Festival
Need help choosing the right product? Call us on 0207 0603 653
Contact us